Our Setting
Nestled in the heart of a nature sanctuary in the woods of Odemira, Alentejo, South West Portugal, lies Orada, an old sanctuary for contemplation and connection with nature and water. It is a place to get inspired to redesign life's attitudes on Earth and manifest that awakening.
Monte da Orada dates back to at least the XII century, it was known as the "Sanctuary of Nossa Senhora da Orada" (Our Lady of Orada Sanctuary). The name Orada can mean both "prayed for" and "prayer" and in some old municipal records spelled as "Ourada" (Golden one).
Its water fountain was considered sacred for its baths and it was a mandatory stop on the route to Monchique and Algarve; it was a known stop of the general and canonized mystic Saint Nuno of Santa Maria (aka Santo Condestável, D. Nuno Alvares Pereira).
Orada, as it stands today, was started with the vision that nature, health, and sustainability are fundamental elements that support our individual and collective wholebeing.

Transpersonal Breathwork
Transpersonal Breathwork is a modality most often experienced in safe and supportive group settings led by trained facilitators. This process often evokes supportive feelings of connection and community-building that can facilitate and amplify self-discovery and personal development. With this support, Transpersonal Breathwork can occasion transformative catharses even in response to seemingly intractable pain.
The core components of Transpersonal Breathwork are based on Stanislav Grof MD's holotropic theory and his work with his late wife, Christina. The experience includes group process, intensified breathing, evocative music, bodywork (when desired), expressive drawing, and group process. The felt sense of this practice can parallel reports emerging from mystical and shamanic traditions, as well as experiential philosophy.
Doing so is known to intensify one's experiential field by which the content and intensity of one's experience may be beyond those typically accessible during ordinary, normative states of consciousness. Through this intensification, individuals can experience shifts in how they understand and tend to their inner life, allowing for increased opportunities to effect direct change in one's respective world. These shifts can range from deepening personal insight to posttraumatic catharsis and are most readily occasioned by a self-directed process of affirming all qualities of experience as expressions of an Inner Healing Intelligence unique to each person.
Here are some additional frequently asked questions (FAQ) about Transpersonal Breathwork.

Spaces to Play and Sleep
Orada is an authentic Portuguese countryside home. A rustic country­side home is not a city home. It has all the essential commodities for you to be comfortable, but it's still a home surrounded by nature, by the elements, lots of sunlight, lots of green vibrant life, overwhelming silence, an amazing night sky...
Orada offers different accommodation types, from private suites and bungalows to tepees and cozy dorm rooms. The buildings and retreat facilities were reconstructed using traditional and organic materials (adobe), giving this beautiful property not only an authentic Portuguese feel but also providing a healthy and comfortable environment in all weather.
There are so many places to explore and relax into the beauty of this Land while on retreat. Swim in the Biopool, a natural and live system, chemical free, where all clarifying and purifying of the water is achieved through biological filters and plants rooted hydroponically in the system.
Take a float on the irrigation canal that carries water from St. Clara Dam to the SW coast of the country and guarantees an abundance of water to Orada. It is refreshingly clean and good fun to float downstream.
Our group will have exclusive use of Orada to support the experience of finding peace and creating connections with your fellow sojourners.

Nourishing, Fresh Meals
Conscious nourishment is an integral part of the philosophy embedded in Orada, and the food prepared in Orada's kitchen aims to connect people to their environment.
With thought to the natural cycles of the systems that support us, the vegan menus from our kitchen are designed to incorporate seasonal variation, with a preference for locally grown produce. We aim to provide a nutritionally balanced menu with plenty of variety that caters to those with food sensitivities.
As part of this VITAL Journey, you'll rediscover the joy of eating and nourishment for body and soul in every meal.

Your VITAL Journey Includes:
7 days/6 nights' accommodation at Monte da Orada

4 Transpersonal Breathwork sessions (two as a breather, two as a sitter)

3 fresh, vegan, farm-to-table meals/day

access to walking trails, the biopool, floating on the irrigation canal, and the sauna

daily yoga, intuitive movement, and CrossFit practices

free wifi

group airport transfer from LIS

taxes and gratuities
What's Not Included:
all flights (R/T flight to LIS)

any transportation outside of the scheduled group transport option

optional massage treatments available on request

travel insurance
A note about schedule + flights:
This Journey will commence on Saturday, October 21, from 3-5 pm when check-in opens at Orada. The ride from LIS to Orada is around 2.5 hours, and transport will depart LIS around 1p, so look for flights that arrive at LIS before 11 am that day if you choose the group shuttle option.
Departure from Orada will be at 10 am on Friday, October 27th, so look for flights that depart LIS after 3 pm that day.
Here is a detailed Journey Info Packet with more information to support your planning.
To complete your registration, please complete the Breathwork Health Form; our team will review it, and if there are any concerns, you will be contacted.

Our Wholebeing Framework
Every day you'll spend time practicing and solidifying your knowledge of how to use wholebeing practices to strengthen your body, mind, and spirit. You'll explore our Wholebeing Framework through CrossFit, yoga, intuitive movement, creativity, time in nature, and breathwork.
Our Wholebeing Guides are highly trained, seasoned professionals in their disciplines and weave all aspects of these practices into their lives. We've found that there's no one way, but many access points, to building a lifetime of healthy habits. The team will meet you right where you are to support and guide you toward where you'd like to be.
Your VITAL Journey Guides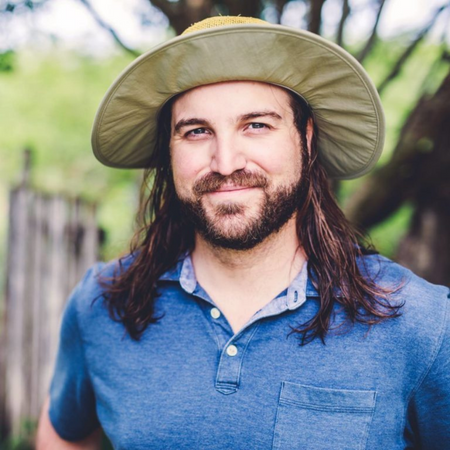 MEET YOUR GUIDE:
Kyle Buller, M.S.
Co-Founder, Psychedelics Today
Kyle's interest in exploring non-ordinary states of consciousness began when he was 16-years-old when he suffered a traumatic snowboarding accident. Waking up after having a near-death experience changed Kyle's life. Since then, Kyle has earned his B.A. in Transpersonal Psychology, where he studied the healing potential of non-ordinary states of consciousness by exploring shamanism, plant medicine, Holotropic Breathwork, and the roots/benefits of psychedelic psychotherapy. Kyle has co-taught two college-level courses. One of the courses Kyle created as a capstone project, "Stanislav Grof's Psychology of Extraordinary Experiences," and the other one which he co-created, "The History of Psychedelics."
Kyle completed his M.S. in clinical mental health counseling with an emphasis in somatic psychology. Kyle's clinical background in mental health consists of working with at-risk teenagers in crisis and with individuals experiencing an early episode of psychosis. Kyle also facilitates Transpersonal Breathwork workshops.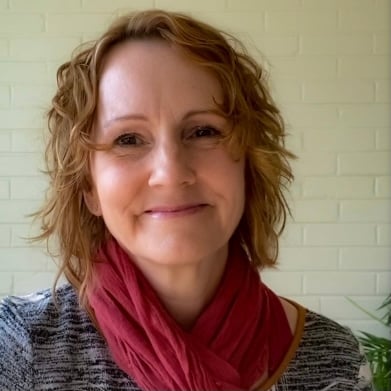 MEET YOUR GUIDE:
Alice Dommert
Founder, Wholebeing Architect
Drawing on her background in architecture, exhibit design, storytelling, human resources, positive psychology, yoga, mindfulness and breathwork, Alice founded Prasada in 2009. Pushing the possibilities of wholebeing at work, Alice guides the Prasada team as they collaborate with HR professionals and executive teams to plan and design wellness and professional development programs. These programs support organizational cultures where people can thrive.
Clients are unanimous in their praise of Alice's commitment to helping them solve problems, often finding simple, elegant approaches to challenges. Her corporate professionalism and ability to truly connect with people and provide a comfortable environment for the exploration of building wholebeing practices. These practices support mental and physical wholebeing for individuals as a foundation of sustainability for their organizations.
In 2023 Alice received a Certificate of Completion in the 12-month Vital Program with Psychedelics Today in Psychedelics Therapies and Integration. She will also complete her final Dreamshadow Certified Breathwork Facilitator training requirements in 2023.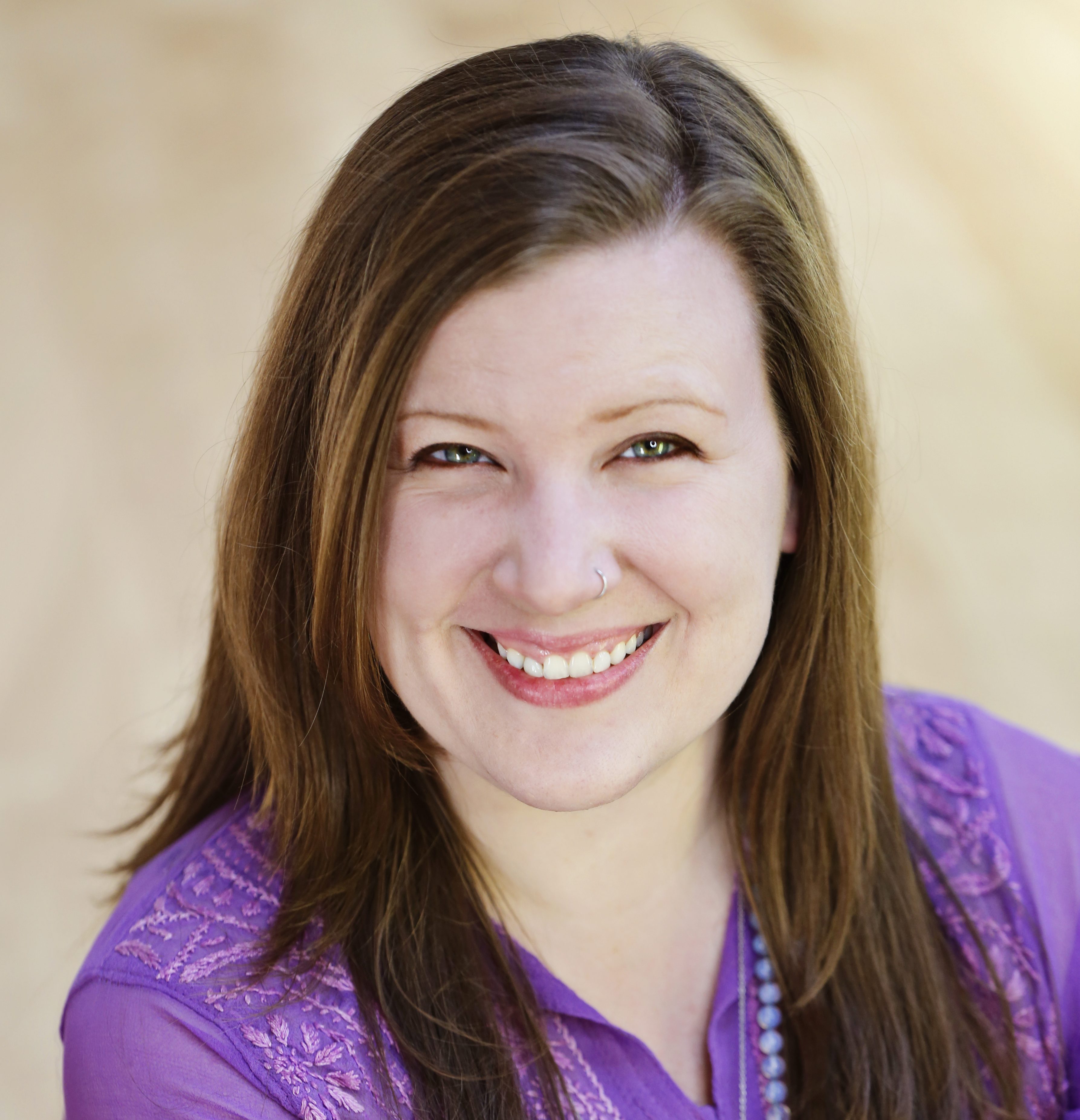 MEET YOUR GUIDE:
Meg Townsend
Journey Coordinator + Yoga/Movement Guide
Meg Townsend is a classically-trained singer, holistic healer, yoga teacher, and experienced travel planner. She has been utilizing these varied skills as a "Createur de Voyages" since 2014 and has guided over 22 journeys to Costa Rica, Morocco, France, Italy, and Guatemala.
Meg's journey with yoga sprouted in High School, and her formal yoga teacher training began in 2007. Today she is a registered yoga teacher with a 500+ hours ParaYoga® Master Training Certification and continuous training has led her all over the world, studying with teachers at the Himalayan Institute in India and various places across the US.
As the Director of Program Development and Wholebeing Guide with Prasada, she is a requested instructor with many corporate clients and other organizations across the region. She formerly was the co-director of the Amrita Yoga teacher training program in Philadelphia and as a Level 4 Reiki Master Teacher she has created her own Reiki training programs.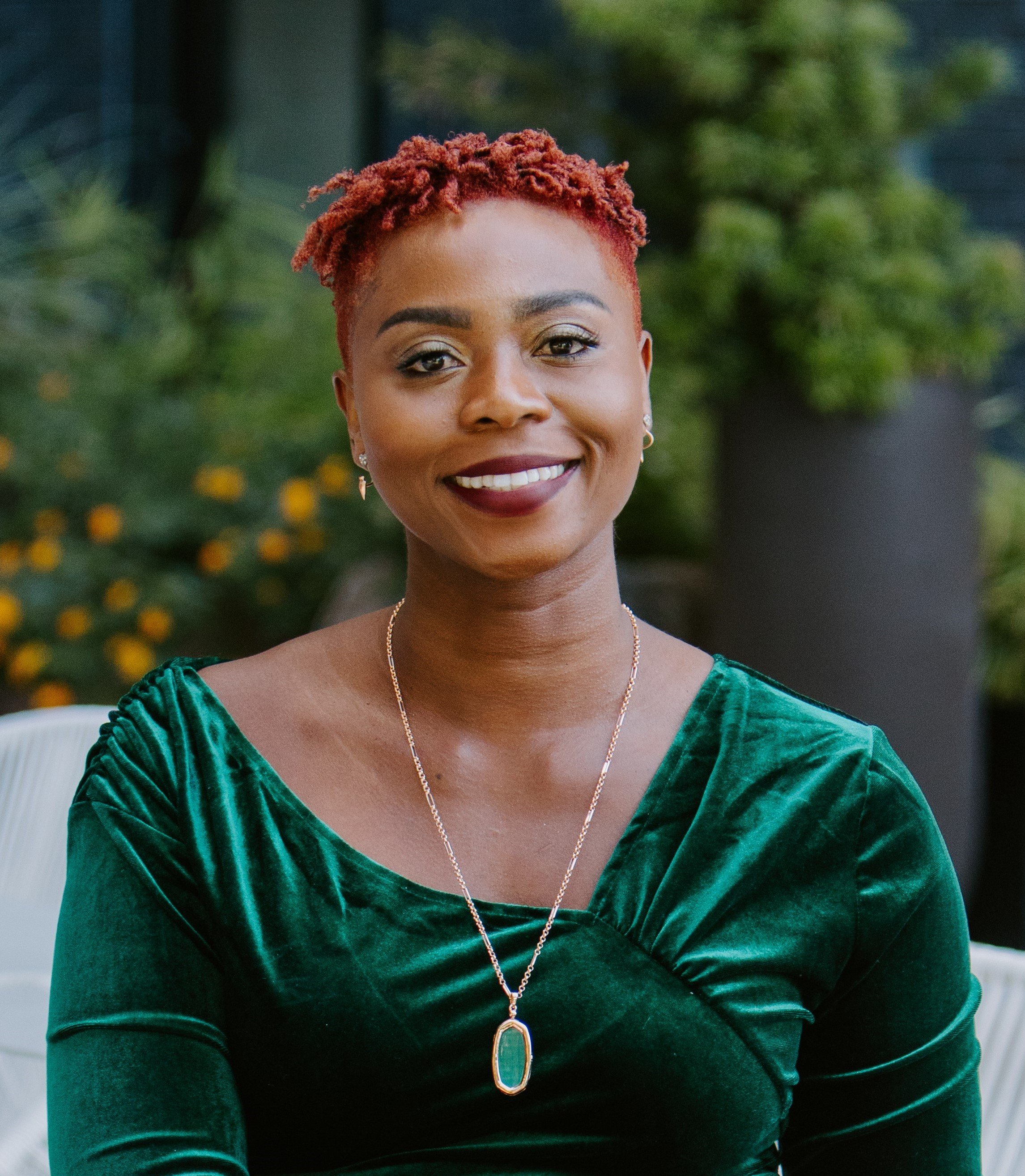 MEET YOUR GUIDE:
Emefa Boamah
Breathwork Guide + Embodiment Coach
Emefa, at her core, is a Healer and Medicine Woman hailing from the Ewe Tribe of Ghana, West Africa. What that currently looks like is serving as a Life and Business Coach for women with a focus on healing through embodiment. She is a Certified Transformational Embodiment Coach, Emotional Freedom Technique (EFT) Facilitator, and Neurolingistic Programming (NLP) Facilitator.
Emefa draws on her Ghanaian lineage, her personal experience as a trauma survivor, and her professional training to guide women through an integrated embodiment coaching process bringing about real and lasting change. She lives in Dallas in Dallas and is currently training as Psychedelics Preparation & Integration Guide. Visit her website to learn more.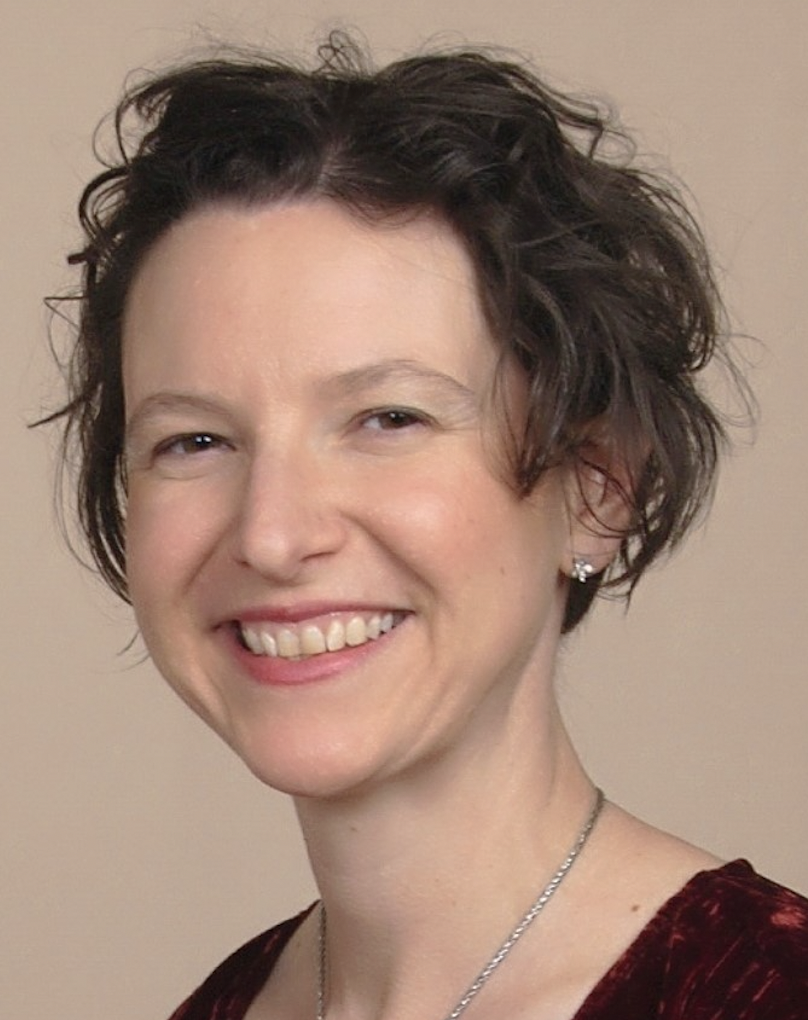 MEET YOUR GUIDE:
Katherine Burkhardt
Breathwork Guide
Katherine Burkhardt is an artist, mystic, aromatherapist, breathwork enthusiast, world traveler, and mother. She has an innate love for life and all of its messy and glorious ways. Her caring, compassion, and intuition bring a level of instant trust and safety to all who meet her. She holds two bachelor's degrees - one in Interdisciplinary Visual Arts and the other in Culinary Arts.
For her, breathwork was the most important catalyst for massive life transformations. Through her years of training, she became the most authentic, highest version of herself. Breathwork was the modality that provided freedom, safety, and a community that she longed for. She found her calling and is thrilled to share it with others seeking the same transformation.
Katherine is currently in training as a Dreamshadow Certified Breathwork Facilitator, with final training requirements to be completed in 2023.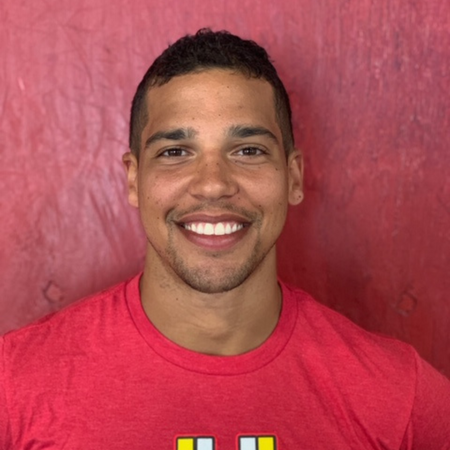 MEET YOUR GUIDE:
Marco Dapkey
CrossFit Expert Coach
Marco Dapkey has been an athlete his entire life and was on track to follow his passion and play D1 college football as a career. However, in 2010, a diagnosis of Acute Lymphoblastic Leukemia guided Marco's life in a different direction. He pursued a degree in Exercise Science and began practicing yoga and mindfulness to regain his health. This path also led him to CrossFit in West Chester, PA and his life has not been the same since.
In Marco's words, "I will never forget the feeling of excitement and nervousness I had when I first walked into CrossFit. I was immediately hooked on the community, the challenge, and the opportunities to better myself. This helped me feel more like I had felt before having cancer."
Through CrossFit and functional movement, he inspires everyone he encounters to be more engaged in their personal fitness and wholebeing. He lives this purpose every day with his growing business, CrossFit MVP in Havertown, PA.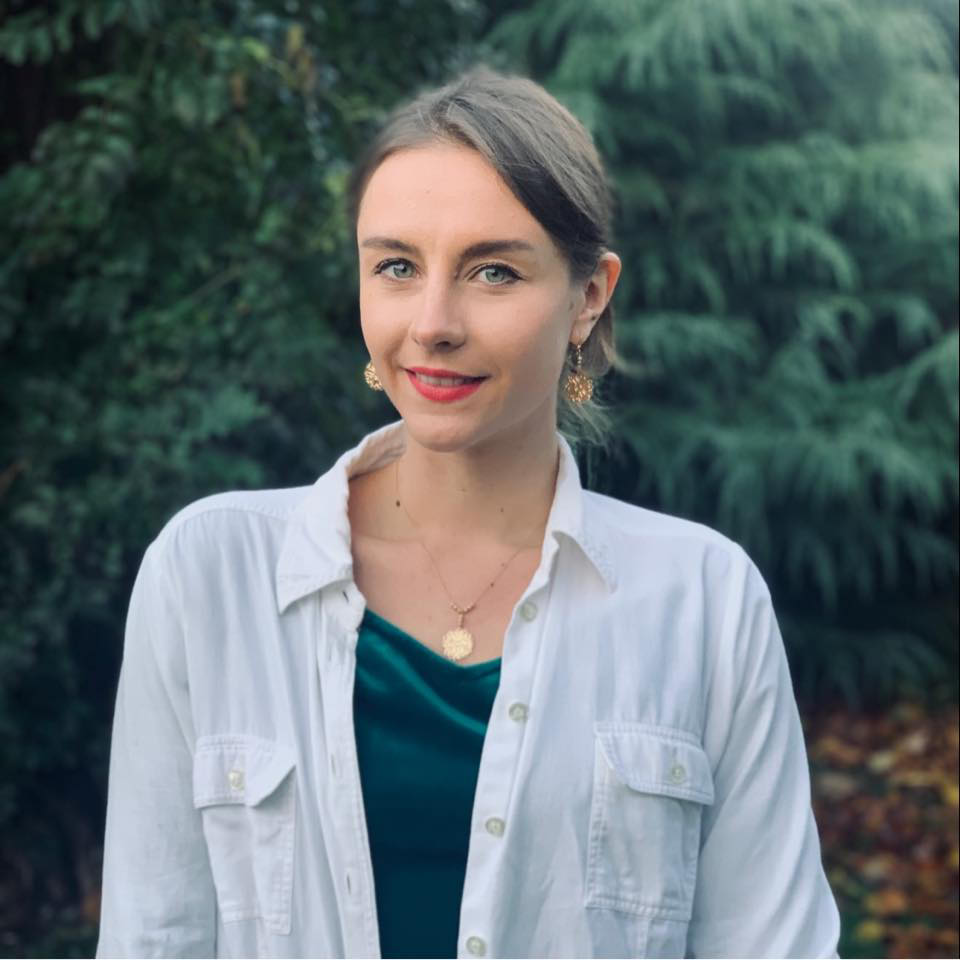 MEET YOUR GUIDE:
Johanna Hilla
Vital Coordinator of Education and Training at Vital, Psychedelics Today
Johanna Hilla Sopanen is the coordinator of education and training at Vital. She is pursuing a part-time PhD at the University of Exeter in Philosophy. She wrote her Master's dissertation on the Jung's Red Book during an internship at Fundacion Vocacion Humana, a Jungian center in Buenos Aires. She has taught a course on the interlink between Depth Psychology and the psychedelic experience, offered by 'Psychedelics Today' forum.
Her interests include Transpersonal Psychology, Ecopsychology, Holotropic Breathwork, Process philosophy, and Western Esotericism. She has served as a board member of Dreamshadow Breathwork for a number of years.