VITAL Journey Accommodations
Blue Osa is one of the best places for Costa Rica vacations and offers a variety of options to rest your body and mind each night. Intentionally designed to honor nature, their eco-friendly rooms care for Mother Earth. Whether you nestle into a spacious beachfront suite, serene garden setting, or enjoy a penthouse oceanview, this Costa Rica luxury resort provides the ideal setting for your tranquil retreat.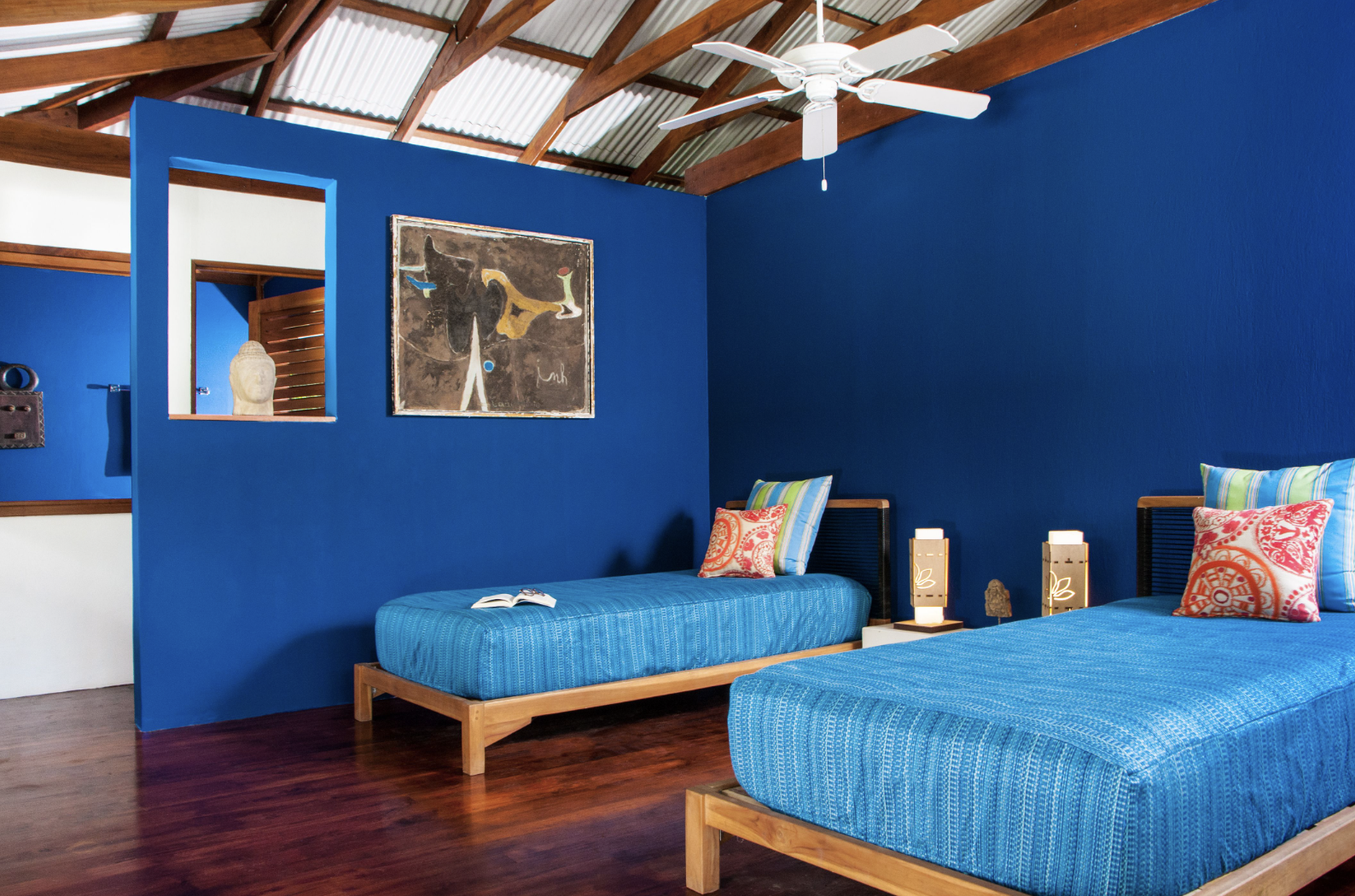 Twin Bed/Triple Suite
$3,325 USD 1 SPOT LEFT (MALE ROOMMATES)
Perched on the top level, enjoy panoramic views of the beaches and tropical gardens in this penthouse suite. Located just meters from the dining room, pool, yoga studio, spa, and beach.
Two Deluxe suites have twin beds in one room and a king bed in another. This reservation is for one of the twin beds in a shared living space with three people in total.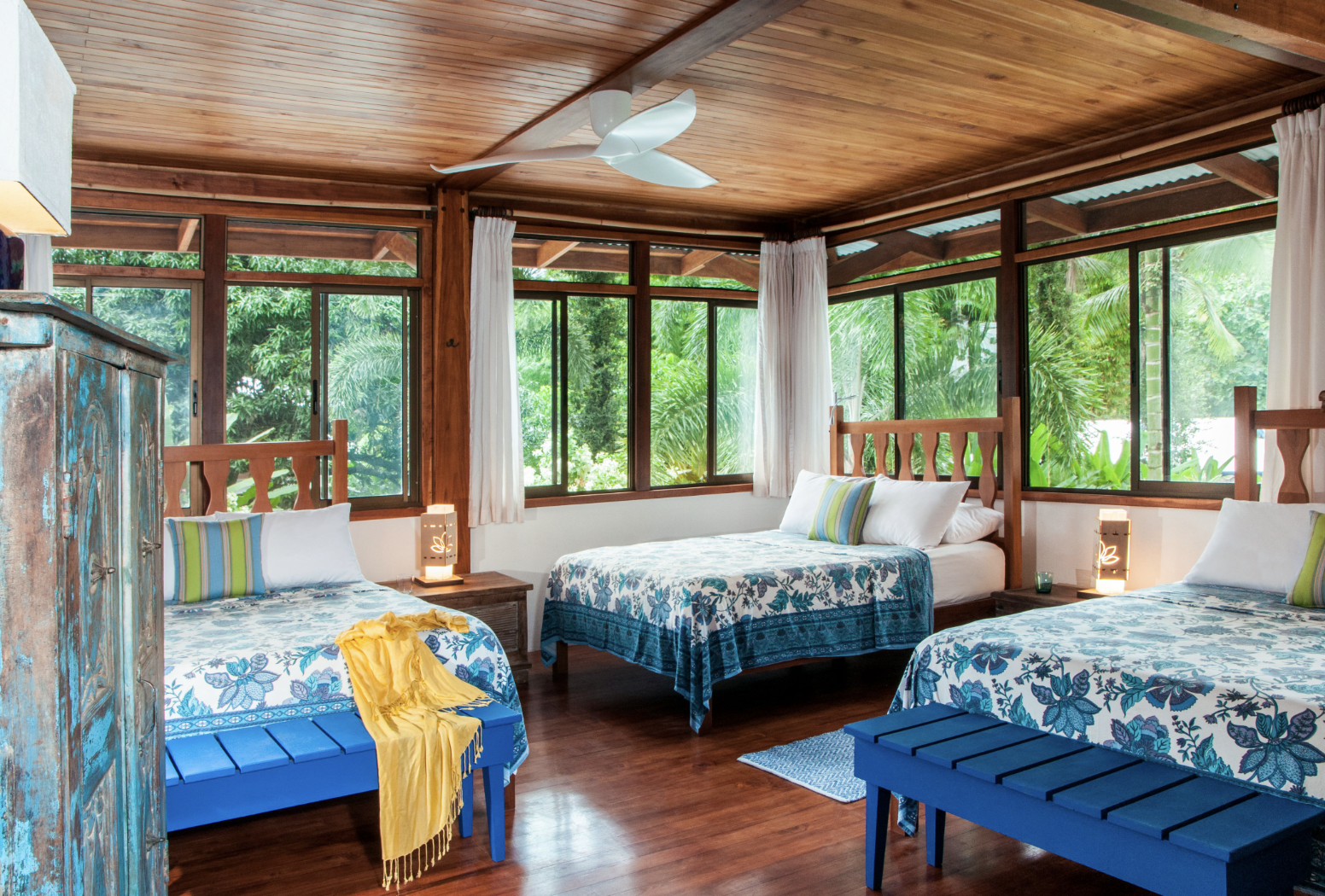 Full Bed/Triple Room
$3,850 USD
These 2nd level rooms feature oversized windows that let in the stunning natural light and the refreshing ocean breeze. You'll be kissed by the sun each morning and enjoy the short walk to the beach.
You'll have your own bed and your own sink in these spacious rooms.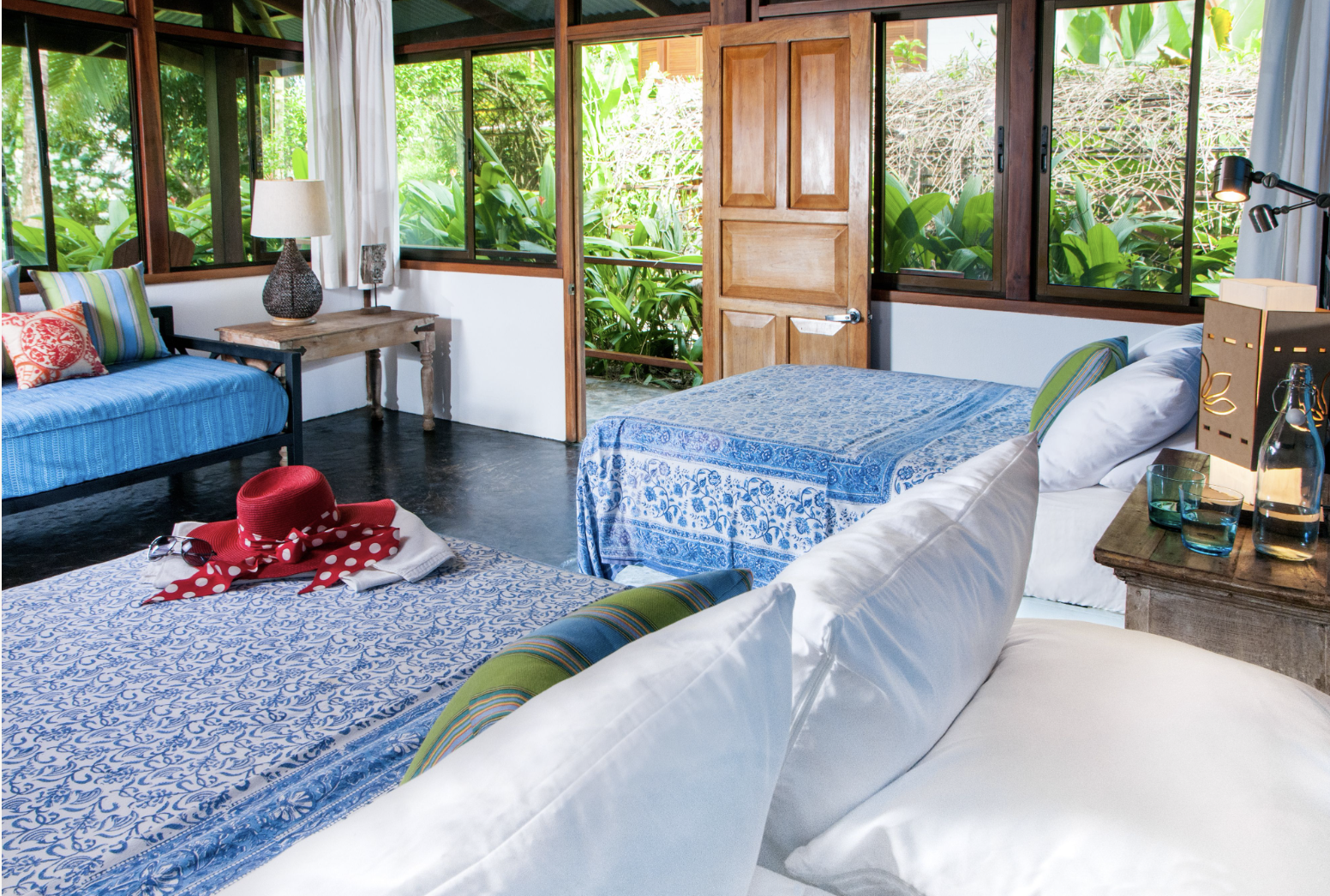 Queen Bed/Double Room
$4,550 USD
These spacious jungle cabanas offers guests a secluded, enlightening experience. They are conveniently situated within meters of the dining room, pool, and yoga facilities.
Wake up to the tranquil sounds of the forest, animals, and ocean and become one with nature.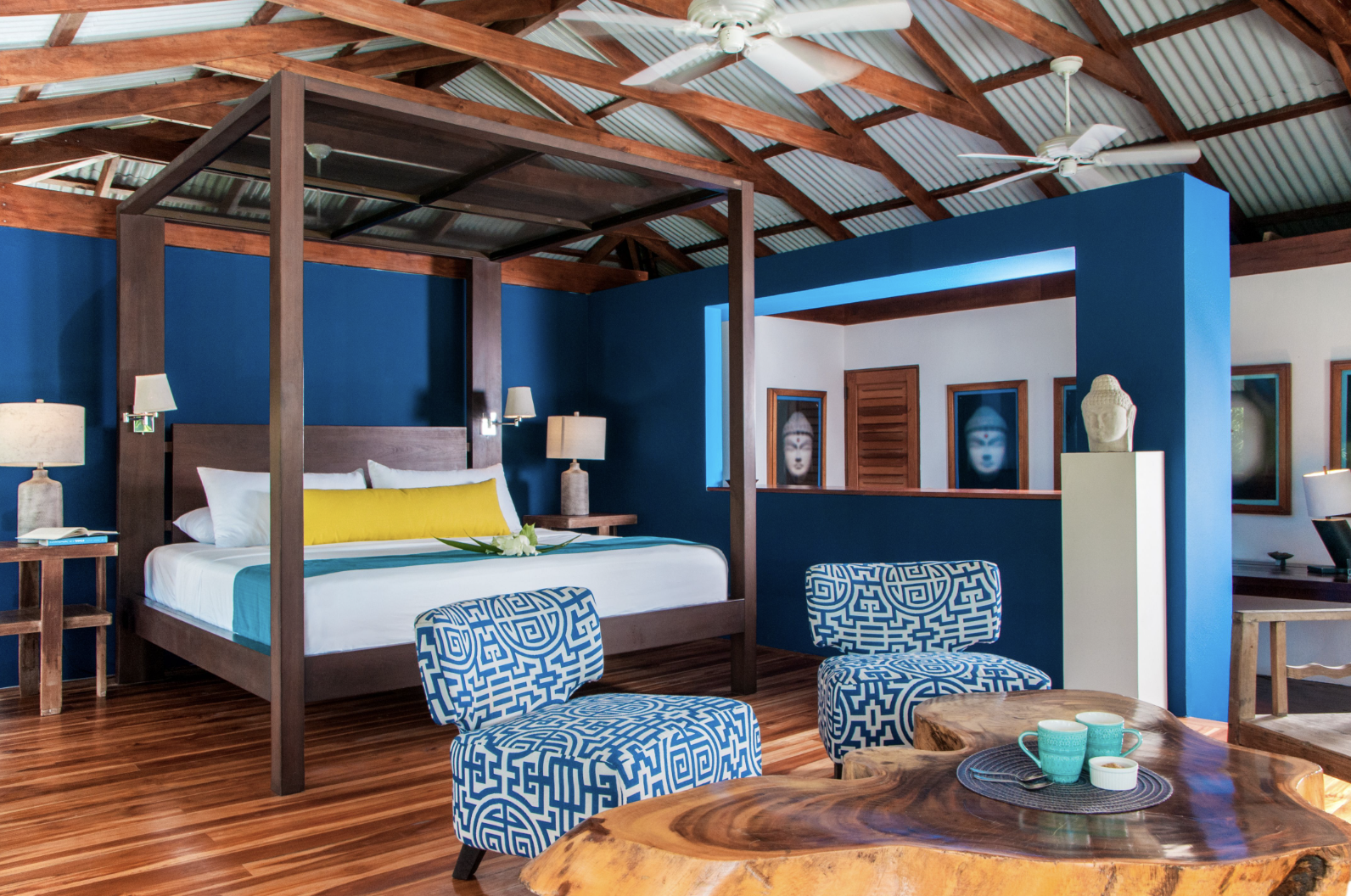 Deluxe King/Shared Suite
$4,900 USD ONE LEFT (FEMALE ROOMATES)
If you'd like a bit of privacy, we have two spots available for a deluxe King bed in it's own room, in a shared suite with two other people. You'll have the option for community, but maintain your own sleeping space. These are the most luxurious options at Blue Osa!
We understand that you don't book this journey with the intention of canceling it, but sometimes unexpected events happen in life. We recommend that you purchase your own travel insurance that includes trip cancellation insurance so that your trip fees will be covered should you have a medical problem prior to or while on the trip. It should also cover medical expenses in the event you have an accident while on the trip.
If you wish to cancel your journey, you must notify Prasada in writing. Once we've received your notice, the cancellation will take effect subject to the following: If cancellation occurs more than 120 days before the trip start date, only the non-refundable deposit will be kept, and any additional payments made (minus processing fees) will be refunded. If cancellation occurs between 120 and 60 days before the trip start date, 50% of the retreat balance paid (minus processing fees) will be refunded. If cancellation takes place less than 60 days before the start date of the trip, there will be no refunds, no exceptions.
In making a deposit for this trip you will be freely agreeing to this Assumption of Risk and General Release Form. Please read and understand before making your deposit.
For any additional questions or inquiries please contact Meg Townsend.